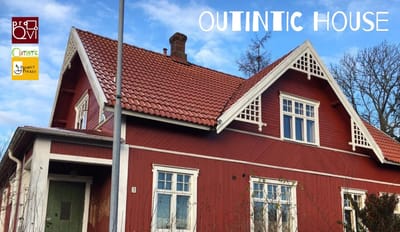 MEET INTERNATIONAL COLLEAGUES

A topic like Outintic challenges a lot of concepts and habits of work and thinking. But so it may give a lot.
In order to maximize the effect of the
Outintic summit
, we invite you to join a brainstorming, networking and partnership building activity all-in-one, in the Outintic house 3 days prior to the summit: 23-25 November. The facility is located 90 km from Helsingborg, 1,5 hour drive or train from Copenhagen/Malmö airports. The stay in the house is free of charge, basic fee of 20 euro per day will be requested to cover the costs of meals and drinks.
If you are interested but have any questions please contact us at
contact@projectpocket.se
or by phone +46761665626. If you already made up your mind and want to come, please book your place, they are quite limited.